Orthodontic Services
Orthodontists can use a variety of treatments and appliances to move teeth.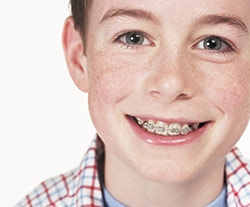 Braces
Braces are not just used to enhance a person's smile. They are worn by adults and children to correct improper alignment of teeth that could lead to gum disease, early tooth loss and even correct potential problems with facial pain. Treatment can last from 18 to 36 months, and offer a wide array of style options.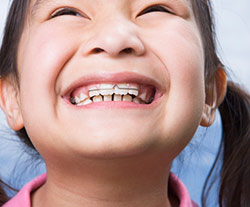 Retainers
Retainers are orthodontic appliances that are usually used after braces are removed to retain the new position of the teeth. They can be permanent or removable, and may be used up to 18 months.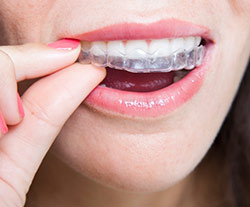 Invisalign®
Invisalign® takes a modern approach to straightening teeth, using a custom-made series of aligners created for each patient. These aligner trays are made of smooth and virtually invisible plastic that you wear over your teeth. Wearing the aligners will gradually and gently shift your teeth into place, based on the exact movements your orthodontist determines. There are no metal brackets to attach and no wires to tighten. You just pop in a new set of aligners approximately every two weeks, until your treatment is complete. The best part about the whole process is that most people won't even know you're straightening your teeth, which works well for adults and people in the entertainment industry. Most Main Street offices offer Invisalign® services, but call ahead and verify when scheduling an appointment that it is offered at that location.
What Our Patients Say About Us
"because in two days may daughter had all her dental problems solved."
What Our Patients Say About Us
"I absolutely love this place! Most importantly my son feels comfortable and loves going to the dentist. Dr Josephs has encouraged him to take care of his teeth and I don't have to fight with him to brush anymore😉"