A First-Hand Look at Your Baby's First Visit to a Kid's Dentist
Dec 31, 2015 - 11:12 AM EST
|
Posted under: General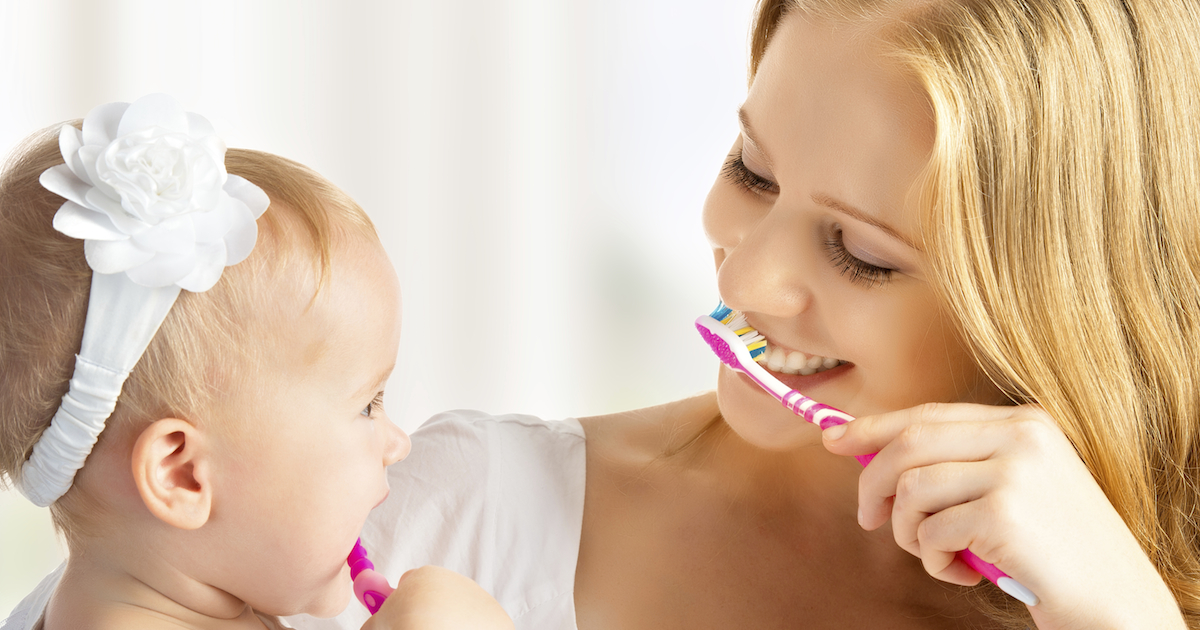 As a parent, you want your baby to grow up with a healthy, attractive smile. But you may be uncertain of how soon your child needs dental care and what to expect from these dental visits. Get answers to all of your questions so you can protect your child's smile.
When to Bring your Baby to a Kid's Dentist
New parents are often surprised to learn that their child should see a kid's dentist by their first birthday. See, research has shown that children are getting cavities as young as age two, with 25 percent of kids in the United States getting at least one cavity by age four. To give your baby a head start on a healthier smile, take your baby to their first dental appointment by the time they're age one.
How to Select a Respected Kid's Dentist
Before you can take your baby for a dental check-up, you need to find the best pediatric dentists nearby and select the one who's right for your child. To narrow down your search, try these trusted tips:
Focus on finding pediatric dentists and dental clinics that specialize in the care of very young children.
Ask for recommendations for a pediatric dental clinic and kid's dentist from your child's pediatrician, your personal dentist, family, and friends.
Go online and research local pediatric dentists.
Check the websites of respected dental organizations for helpful dental clinic locator tools.
Schedule consultations with your top choices for pediatric dentists to learn about their practices, policies, qualifications, staff, and dental clinics until you find a kid's dentist who meets your child's needs.
What to Expect at the Pediatric Dental Clinic
Once you've selected your baby's dentist and scheduled their first appointment, you may wonder what to expect during the experience. This check-up will be similar to a visit to the pediatrician, but you should expect the following from the dentist or hygienist:
A warm and friendly demeanor
An interest in both you and your child
Patient and thorough responses to your questions and concerns
A kid-friendly dental clinic
Solid knowledge of the oral health and development of young children
A review of your child's dental and medical history
Specific guidance on proper childhood hygiene practices, cavity protection, healthy diet, dental care appointments, and follow-up care
Advice on habits like baby bottle use and thumb sucking
Information on dental clinic policies, services, hours, and appointment scheduling
Emergency contact information
Taking your baby to see a kid's dentist is the first step in giving them a healthy smile for life.
Call us at to set up your appointment today.
What Our Patients Say About Us
"Everyone is so nice and kind! especially Annie (dentist assistant) and Dr is also extremely carying and special with kids. They provide a very comprehensive and outstanding pediatric dentist service. We were here for the first time and definitely will come back! after trying 3 other pediatrics dentistry offices we finally found the best one!"
What Our Patients Say About Us
"Everyone is so nice and kind! especially Annie (dentist assistant) and Dr is also extremely carying and special with kids. They provide a very comprehensive and outstanding pediatric dentist service. We were here for the first time and definitely will come back! after trying 3 other pediatrics dentistry offices we finally found the best one!"