A Parent's Go-To Guide for Teething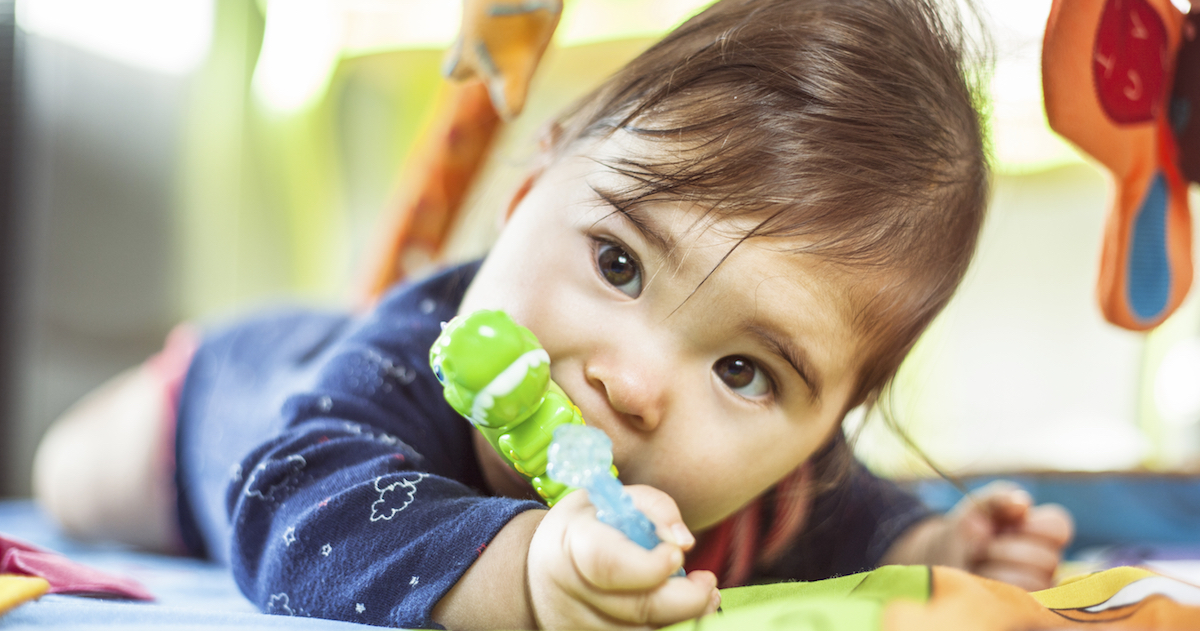 Teething is a notorious part of a child's development. That's why many parents worry about when do babies start teething and anxiously await their teething symptoms. To help you prepare for this painful period, follow this expert guide.
The Bite of Teething Symptoms from Four to 12 Months
If you're nervously wondering when do babies start teething, you're one of many parents who are concerned about the discomfort that teething can cause a child. In general, you can expect for teething to begin between the ages of four and six months. It starts when the roots of the teeth begin growing, which pushes the tooth through the gums. This puts a great deal of pressure on the child's gums, which can be uncomfortable for the child. You'll be able to know when your baby starts teething with these tell-tale teething symptoms:
Irritability
Biting
Sucking
Nonstop drooling
Persistent rubbing of the gums
Reduced appetite
Mild fever
The First Teeth to Appear in the First Year
According to pediatric dental care experts, your baby can get as many as six teeth within their first year. Usually, their two bottom front teeth are the first to emerge, followed by their four top teeth. When all of these are in, you can begin to introduce more solid foods into your child's diet.
A Taste of Teething from One to Three Years
It's essential to take your child for their first dental visit by their first birthday. This will allow you to start taking care of your child's teeth and establish healthy pediatric dental care habits at a very young age. In terms of dental development, you can expect your child to get their entire set of 20 teeth by the time they're three years old.
Call us at to set up your appointment today.
What Our Patients Say About Us
"Loved the office's atmosphere…very professional.. Dr. Christie Michaud is so caring and their receptionist Hantz is the absolute sweetest! Will definitely be back."
What Our Patients Say About Us
"Loved the office's atmosphere…very professional.. Dr. Christie Michaud is so caring and their receptionist Hantz is the absolute sweetest! Will definitely be back."