Bonding And Veneers – Restore The Look Of Chipped, Broken Or Pitted Teeth
Feb 12, 2016 - 03:02 PM EST
|
Posted under: General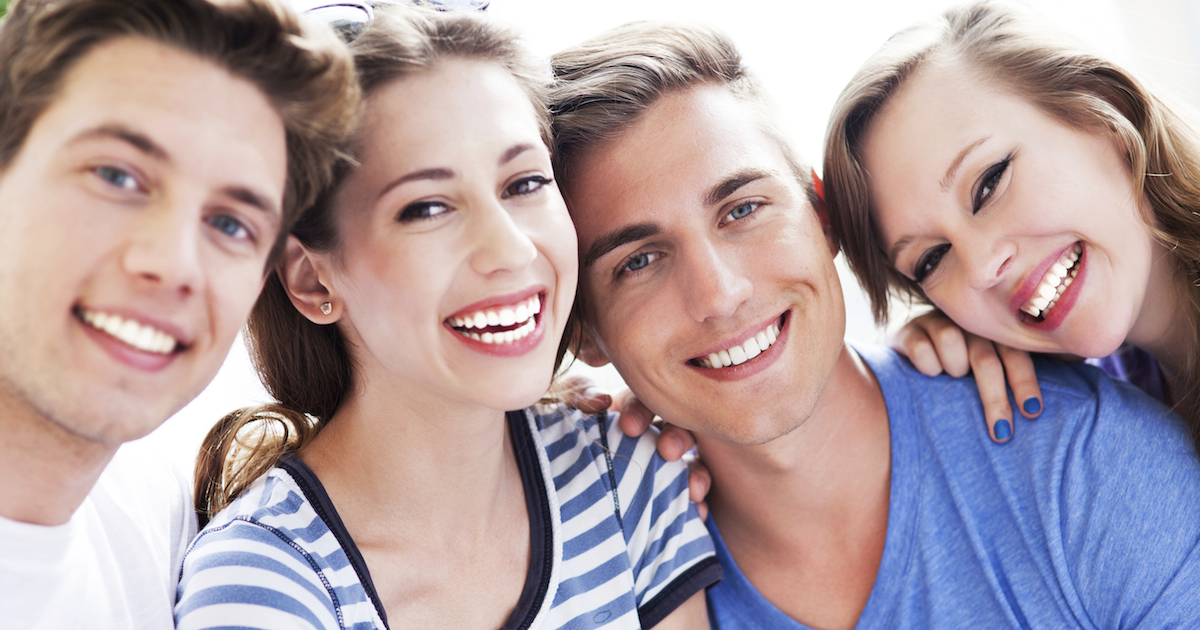 Children whose teeth are chipped, pitted, or broken can often greatly improve their smile with tooth bonding or veneers. Find out whether it's better for your child to bond or veneer teeth with this helpful dental guide.
Cover the Basics of Dental Bonding and Veneers for Kids
Both teeth bonding and veneers can restore the natural shape and improve the appearance of teeth that are chipped, pitted, broken, discolored, or damaged in other ways. Along with enhancing your child's appearance, these treatments will boost their confidence and help them feel good about their smile. While both treatments are very effective, they have their unique advantages, which can affect your final decision. Learn more about each treatment to see which is right for your child.
See Beneath the Veneer of Dental Veneers
Veneers are very thin shells of tooth-colored porcelain or composite resin that are secured onto the teeth to mask major dental defects. Porcelain veneers are custom-made in a dental lab, so they require a few dental visits to be created and placed. Alternatively, composite resin veneers involve bonding enamel right onto the tooth and usually only require one visit. Both options require removal of some of the natural tooth structure.
A child that veneers teeth will see a very dramatic improvement in the appearance of their smile. Both types of veneers help severely damaged teeth and are very stain-resistant, but they differ in their strength and overall cost. Composite veneers last between five to seven years and are the more affordable option. If your child opts for porcelain veneers, teeth can remain strong for 10 to 15 years, but the endurance of the porcelain comes with a higher cost.
A Better Look at Tooth Bonding
In teeth bonding, a pediatric dentist applies a composite resin onto the teeth to correct dental damage and improve their overall shape. The treatment involves the use of a mild etching solution onto the surface of the teeth to help the bonding resin adhere. Then, the bonding resin is sculpted onto the tooth and set with a special light.
Dental bonding is often performed in a single visit with little alteration to the structure of the tooth. It's also very strong and less costly than veneers, which makes it a very popular option.
Now that you know the difference between these two cosmetic treatments, consider them carefully and ask your pediatric dentist if it's better to bond or veneer teeth.
Call us at to set up your appointment today.
What Our Patients Say About Us
"Dr. Feldon and the entire office staff took wonderful care of my daughter's teeth these past two years. When we came to Dr. Feldon, my daughter had teeth on top of each other, one tooth directly behind her front teeth–an awful mess! But Dr.Feldon laid out a plan that was painless and effective. My daughter has perfect beautiful smile. And best of all–never a wait for appointments! I recommend this office highly!"
What Our Patients Say About Us
"Dr. Feldon and the entire office staff took wonderful care of my daughter's teeth these past two years. When we came to Dr. Feldon, my daughter had teeth on top of each other, one tooth directly behind her front teeth–an awful mess! But Dr.Feldon laid out a plan that was painless and effective. My daughter has perfect beautiful smile. And best of all–never a wait for appointments! I recommend this office highly!"