Does a Pacifier Habit Help or Harm Your Baby?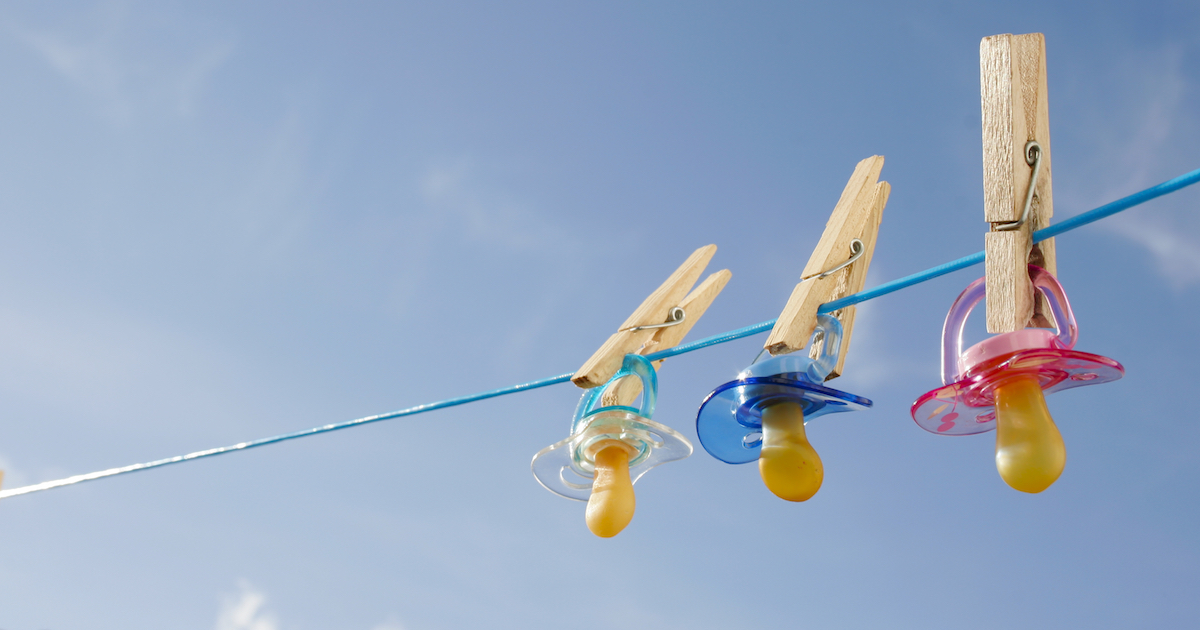 Pacifiers can soothe, calm, and comfort young children, but do they do more harm than good? Discover when pacifiers are safe ways to soothe and when they may pose problems to teeth.
Why Pacifiers Please Pediatric Dentists
It's natural and normal for young children to soothe themselves by sucking their thumbs, but pacifiers provide a preferable alternative. Pediatric dentists say it's easier to wean a child off a pacifier than to get them to stop sucking their thumb. And according to family dentistry experts, infants who use pacifiers have a lower risk of sudden infant death syndrome. Children who use pacifiers also tend to experience less pain and discomfort when undergoing complex medical procedures. But it's also important that children break the pacifier habit by age three in order to avoid dental development problems later in life.
When the Pacifier Habit is a Dental Danger
Pacifiers pose a problem to baby teeth when they're used improperly or for too long. Some parents dip their child's pacifier in sugar or honey before giving it to their child, but this can cause tooth decay because it exposes their baby teeth to sugar for a long period of time. Just as troubling is when the pacifier habit continues beyond a child's third birthday. Family dentistry experts say that such extended use can lead to crooked teeth, poor tooth position, bite problems, jaw misalignment, and speech issues.
The Safe Way to Handle the Pacifier Habit
You can start giving your baby a pacifier around three to four weeks after they're born. As your child grows, follow these helpful and healthy hints:
Never leave your baby unattended with a pacifier in their mouth.
Always clean the pacifier well both before and after it's used.
Only choose pacifiers with shields that are wider than your baby's mouth.
Throw away a pacifier as soon as it becomes cracked, discolored, misshapen, or sticky.
If your child is still using a pacifier after age three, ask your pediatric dentist for guidance on breaking the pacifier habit.
Call us at to set up your appointment today.
What Our Patients Say About Us
What Our Patients Say About Us