Four Great Reasons to Choose a Kid DDS
Jan 15, 2016 - 12:01 PM EST
|
Posted under: General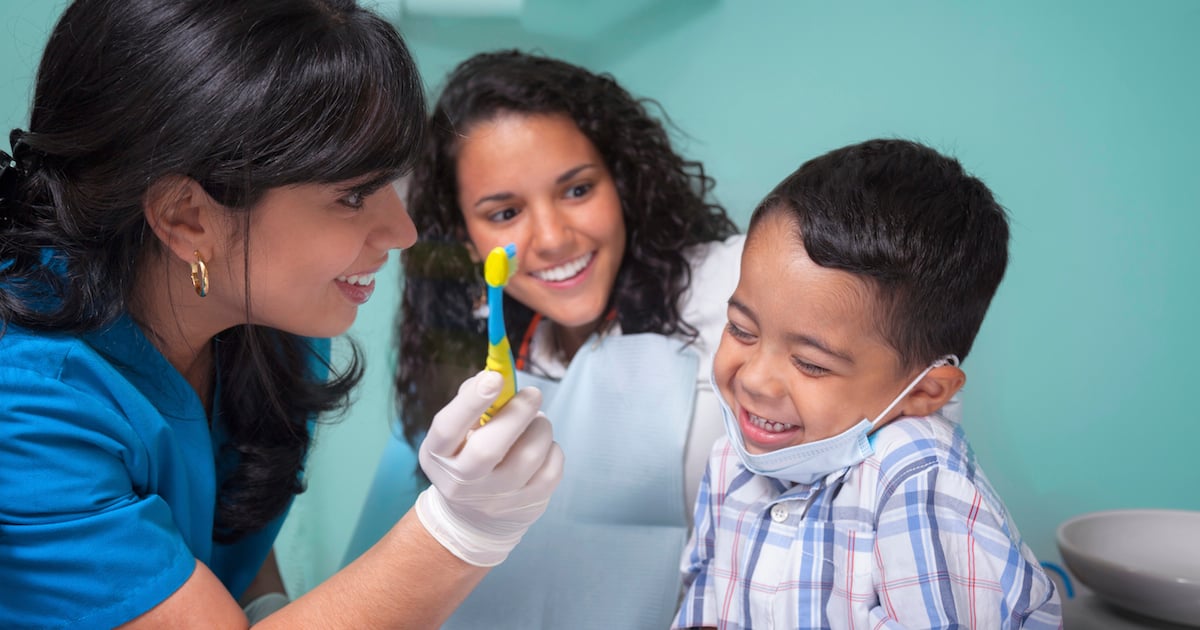 Kids dental care isn't just about having a bright smile. It's an important part of overall health care, and it should start early. Most pediatricians and dentists recommend scheduling a dental exam before a child's first birthday. Preparing for your child's first dental visit can be perplexing. You may wonder if you should take him to a pediatric dental clinic or to your regular dentist. Here are four compelling reasons to take your child to a kids dentist.
Kids Dentists Have Special Training
Pediatric dentists receive specialized education to help them treat the dental challenges of childhood. Kids dentists have more experience in treating problems with growing teeth and early development of the jaw and bite, so they can detect potential problems early. They also have skill and experience that helps them manage a child's dental anxiety with compassion and patience, so they can make your child feel more at ease.
Dental Equipment Designed for Your Child's Mouth
A kids dental care clinic typically uses special dental equipment that is specifically designed for a child's smaller mouth. Various tools are introduced to your child one at a time so that they aren't quite so scary and intimidating. Having a kid DDS explain the process of a dental exam in terms your child can understand makes dental visits easier for everyone.
Fun, Kid-Friendly Environment
A pediatric dental clinic is usually decorated with bright colors and kid-friendly graphics. Most have toys and games available in the waiting room. Some even play cartoons or kids' movies on an overhead monitor to distract your child during treatment. Office staff members and technicians are trained to make children feel welcome and comfortable, and stickers, toys, or other treats are often handed out at the end of an appointment.
A Kid DDS will Focus on Preventative Care
Preventative care is a priority when dealing with children's dental health. Many conditions can be prevented or corrected at a young age to ensure a lifetime of good oral health. Your pediatric dentist will have the latest information on preventative treatments as they pertain to children, and he or she will place special emphasis on at-home oral care.
Call us at to set up your appointment today.
What Our Patients Say About Us
"In the years that my daughter has been going to this office, I've never had a bad experience. The entire staff from the ladies in the reception area to the ladies doing the procedures and lastly the doctor are all amazing. I highly recommend them to anyone."
What Our Patients Say About Us
"In the years that my daughter has been going to this office, I've never had a bad experience. The entire staff from the ladies in the reception area to the ladies doing the procedures and lastly the doctor are all amazing. I highly recommend them to anyone."