Get Filled in on Your Child's Choices for Fillings in Pediatric Dentistry
Apr 29, 2016 - 04:04 PM EST
|
Posted under: General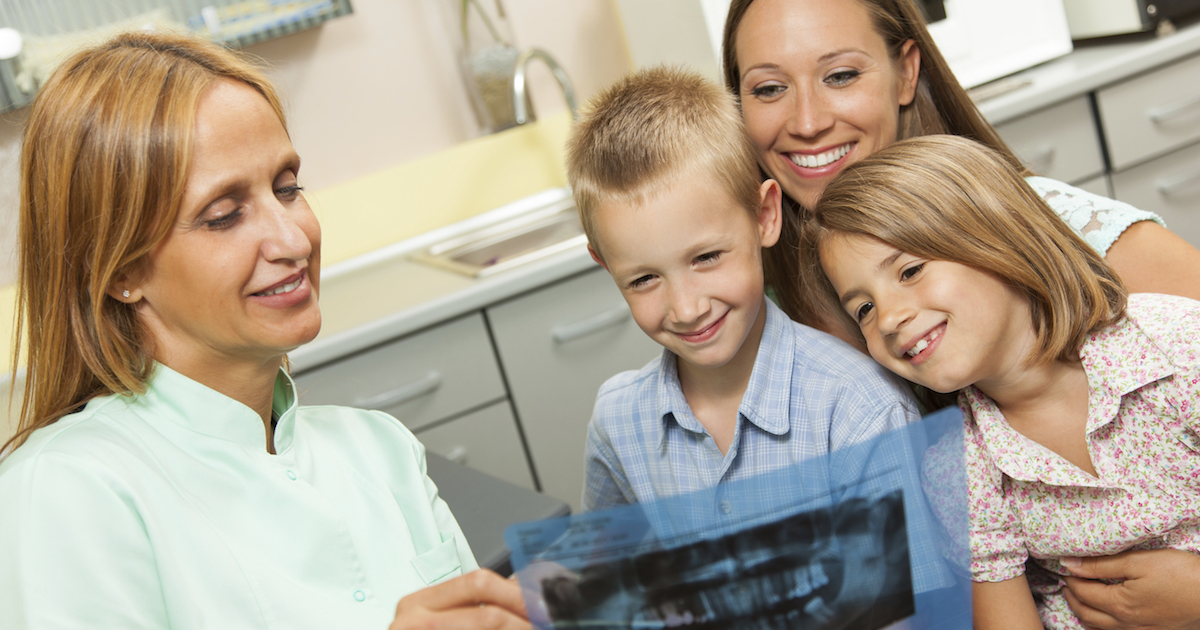 Today, kids have many choices of fillings for cavities. As a result, selecting the right treatment can be very overwhelming. While you should always follow the advice of your family dentistry clinic, it helps to know about each option before making the choice for your child.
PREVENTIVE RESINS -The First Choice for the First Sign of a Cavity
Pediatric dentistry experts love the protection that these resins provide. Once the decay is removed, the preventive resin is applied to the tooth to serve as a dental sealant against future decay. Consider the following to see if this treatment suits your child:
Practically invisible
Provides ongoing decay protection
Only recommended to treat tiny cavities
AMALGAM FILLINGS – Silver Fillings that Remain the Gold Standard
Amalgam fillings are simply another name for the silver fillings that you probably had growing up. Even though they've been used in family dentistry for more than 100 years, silver continues to be one of the most popular types of dental filling materials. Before choosing amalgam fillings for your child, you need to know the following about them:
Very durable
Easy to place
Lower cost than other treatment options
Usually only used on back teeth due to noticeable silver material
Only for smaller- to medium-sized sized cavities
Not used to treat primary molars or cases of severe decay
TOOTH-COLORED FILLINGS – Big Aesthetic Appeal for Small Cavities
This filling is made out of tooth-colored composite resin, which makes it one of the most attractive and least noticeable types of dental filling materials. Yet you need to understand the strengths and weaknesses:
Best for smaller cavities
Should only be used in low-stress areas of the mouth
Takes longer to apply
Less durable than silver fillings
May be more expensive than the amalgam alternative
PRE-FORMED (STAINLESS STEEL) CROWNS – Low-Cost Choice for High Degree of Decay or Damage
According to family dentistry experts, this treatment is ideal for severe decay or dental damage. These crowns are usually used when decay has advanced to the point that it's destroyed much of the tooth, which makes it impossible to place a filling. Crowns are able to restore the tooth and provide future decay protection. Consider the pros and cons of this option:
Recommended for teeth with extensive decay, a great deal of damage, severe developmental defects, and after root canal treatment
May last longer than other restorations
An affordable alternative for extensive dental decay or damage
More noticeable than tooth-colored crowns
TOOTH-COLORED CROWNS – Naturally Strong Treatment with a Natural Look
These have become one of the most popular options at pediatric dentistry clinics. They are used in the same cases as stainless crowns, but their tooth-colored material makes them more aesthetically pleasing. But be aware of these considerations before choosing these crowns:
Best for cases of severe decay, serious dental damage, developmental dental defects, or after a root canal
Less durable than stainless-steel crowns
More expensive than the stainless steel alternative
Requires more treatment time
Now that you know your child's options, ask your pediatric dentist which treatment is right for your child.
Call us at to set up your appointment today.
What Our Patients Say About Us
"The facility and staff are great. Grace did an amazing job with taking my sons's xrays and cleaning his teeth, believe me he is not always so cooperative at the dentist. He was extremely comfortable with her. We will defintley be going back for all his dental needs."
What Our Patients Say About Us
"The facility and staff are great. Grace did an amazing job with taking my sons's xrays and cleaning his teeth, believe me he is not always so cooperative at the dentist. He was extremely comfortable with her. We will defintley be going back for all his dental needs."