Guard Your Athletic Child from More than Just Sports Dental Injury with a Mouthguard
Nov 17, 2015 - 11:11 AM EST
|
Posted under: General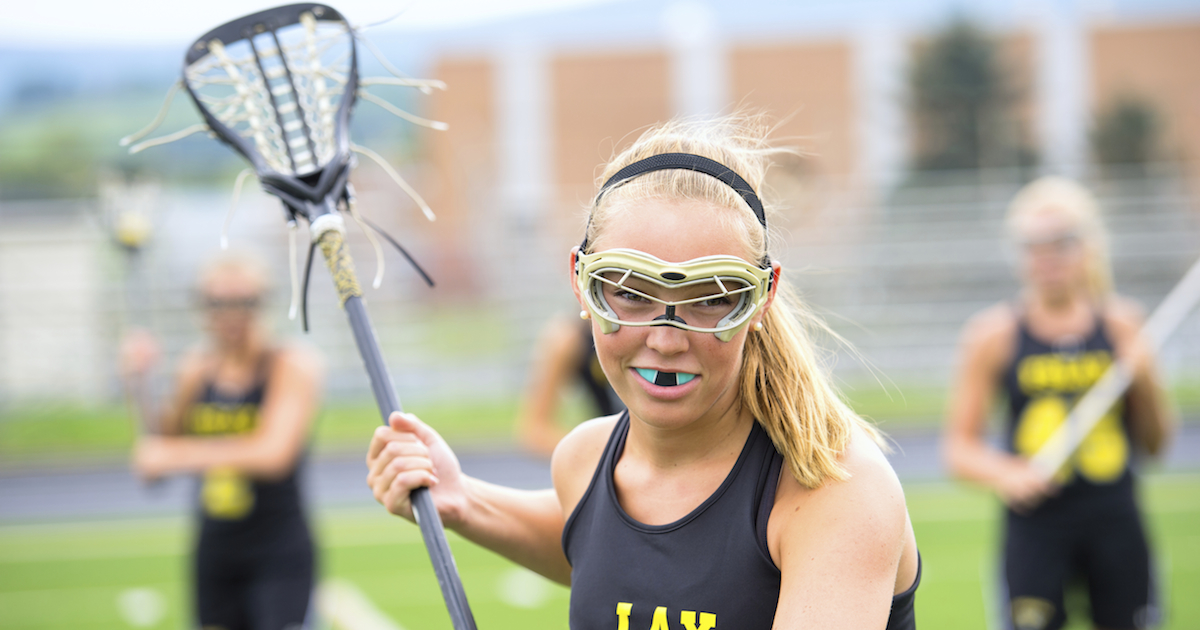 Mouthguards are typically used as a way to protect a child's teeth, especially if they play sports. But new research shows that mouthguards offer so much more than dental defense and actually reduce the risk of traumatic head injuries. Discover how mouthguards can offer kids more than a mouthful of benefits.
A Heads Up about Head Protection
If your child participates in sports or any athletic activity, you've probably considered getting them a mouthguard to protect them from a sports dental injury. Mouthguards have long been recommended to child athletes because aggressive activity can severely injure their teeth or jaw, which can require emergency dental treatment. While many parents assume that mouthguards are only needed for collision and contact sports, your emergency pediatric dentist might warn that non-contact activities, such as skating and gymnastics, also put kids at risk.
While it's tempting to save on an over-the-counter mouthguard, a recent study shows that you may actually save your child from a concussion or traumatic brain injury by spending a little more on a custom-made model.
The Discussion on Concussion Defense
The study involved 412 high school football players, with half assigned custom-made mouthguards and the other half given over-the-counter models to protect against sports dental injury. The researchers discovered that 8.3 percent of the athletes wearing over-the-counter mouthguards suffered concussion injuries or mild traumatic brain injuries. In contrast, only 3.6 percent of the athletes wearing custom-made mouthguards suffered those same injuries.
So while custom-made mouthguards were once only used to prevent emergency dental care visits, the study showed that they can also save kids from traumatic head injuries. Interestingly, these findings are supported by prior studies on how mouthguards may reduce the risk of concussion by absorbing shock and limiting movement after a hit to the jaw.
The Choice of Custom vs. Counter
Over the years, an emergency pediatric dentist would likely have urged parents to invest in custom-made mouthguards because of their better fit and thicker construction, which provide greater protection. Based on this new research, it's worthwhile to spend a little more to save your child not only from a sports dental injury, but possibly also from much more serious head injuries.
Call us at to set up your appointment today.
What Our Patients Say About Us
"They are very professional and cater to kids which is why I chose them. My kids feel comfortable with the hygienist and Dr. Coro is the best!"
What Our Patients Say About Us
"They are very professional and cater to kids which is why I chose them. My kids feel comfortable with the hygienist and Dr. Coro is the best!"