Hear How Ear Infections Can Affect Your Baby's Oral Health
Jun 14, 2016 - 10:06 AM EST
|
Posted under: General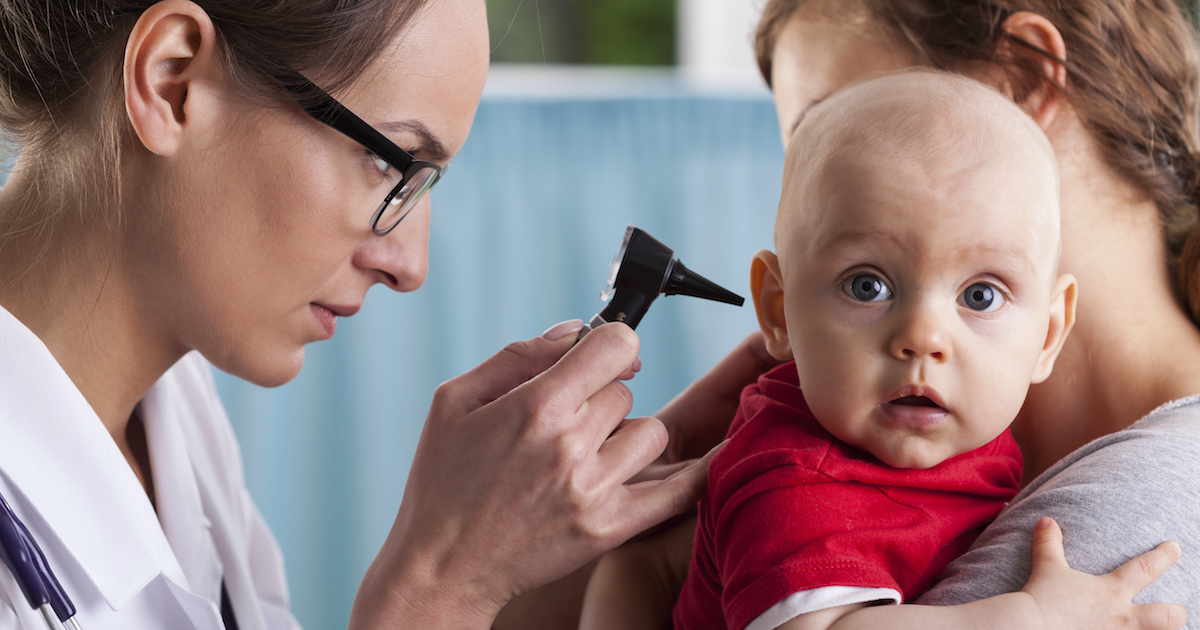 Teething and ear infections are common problems that babies face in their first year. Teething and ear infections have many of the same symptoms, which is why you may be uncertain of whether your infant has an ear infection or is simply starting to teethe. Since they share so many symptoms, you may also wonder if there's any connection between ear infections and your baby's oral health.
How to Tell if It's Teething
According to pediatric dentists, teething is a normal and natural infant dental health issue. It typically begins when your baby is four months old. By paying attention to your baby's behavior, you'll know that teething is to blame if you see the following symptoms:
Excessive fussiness
A low-grade fever
Repeatedly touching the gums
Often pulling on the ears
Difficulty sleeping
When it Sounds Like an Ear Infection
Infants frequently experience ear infections, so don't be alarmed if your baby develops this condition. Even though ear infections and teething share many symptoms, pediatric dentists say that ear infections are caused by bacteria and there has been clear evidence that one causes the other. But it's still easy to mistake the pain of an ear infection for an infant dental health issue like teething. To tell if your baby has an ear infection, heed these signs of suffering:
Frequent fussiness
A higher fever
Cold-like symptoms
Runny nose
Ear pain
How to Handle What's Bothering Your Baby
First, you need to look at your baby's symptoms and decide whether your infant has an infection or is simply starting to teethe. If you think that it's an ear infection, call your pediatrician immediately because your baby may need antibiotics to fight the infection. But if you think that teething is the reason, try these proven techniques to ease your baby's oral health pain:
Create a soothing teething ring by freezing a wet washcloth for the child to gnaw on.
Gently massage your infant's sore gums with water or a soft-bristled infant brush.
Ask your pediatric dentist about giving your child a mild pain reliever.
Call us at to set up your appointment today.
What Our Patients Say About Us
"What an amazing Main Street Dentistry is. Everyone is always so friendly and my Son is never scared to go to the dentist like is Mommy is , so that's a Plus right there"
What Our Patients Say About Us
"What an amazing Main Street Dentistry is. Everyone is always so friendly and my Son is never scared to go to the dentist like is Mommy is , so that's a Plus right there"