How to Care for Your Retainer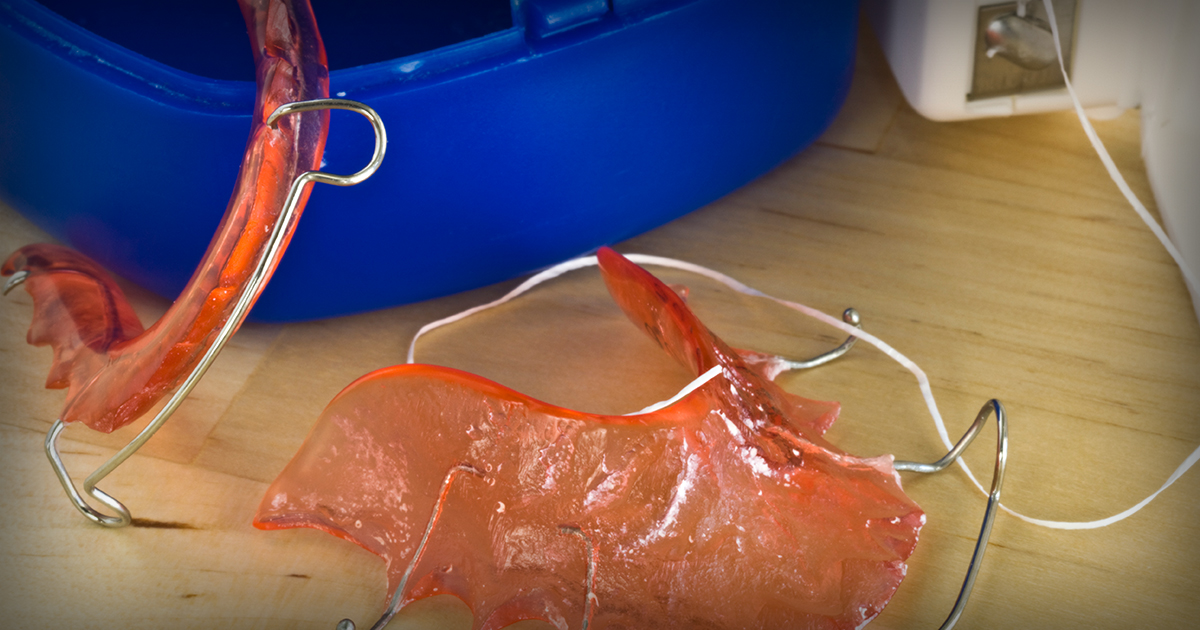 It is important to know how to properly care for your retainer once those braces come off. In fact, in many ways the retention phase is the most crucial stage in orthodontics. You have just put a great deal of your resources, time, and energy into achieving that perfect smile, and properly wearing and caring for your retainer is what allows you to keep that gorgeous smile for the rest of your life.
Check out the tips below for best practices with retainer wearing and caring.
Always follow the instructions your orthodontist provided for wearing your retainer both day and night.
Always keep your retainer in its case when you are not wearing it. Never wrap it in a tissue or napkin, as it will most likely be thrown away.
Always keep your retainer away from any pets. Because a retainer smells so much like you, dogs just love to chew on them. Even if it is in a case, a dog can still do damage, so keep it out of reach.
Remove your retainer when eating and brushing, and be sure to clean your retainer as well as your teeth. You can use toothpaste and a toothbrush to clean the retainer.
If you have been sick, be sure to clean your retainer with some sort of antibacterial dish soap and rinse it really well. You don't want it getting you sick again.
Most retainers are made out of some sort of acrylic, rubber, or plastic, which means they can be very sensitive to heat. DO NOT expose them to heat, as this will cause them to warp and distort to the point of no longer fitting your teeth. Never try to clean a retainer by boiling it or putting it in a dishwasher.
Remember, your retainer is the most important element of your orthodontics, and they can cost up to $250 to replace, so do your absolute best to wear it as much as possible, minimizing the risk of losing or damaging it.
If you do lose or damage your retainer, you do not want your teeth shifting again, schedule a time to have a new one made.
Call us at to set up your appointment today.
What Our Patients Say About Us
"Very good with our kids, staff was extremely nice and place was very well kept. What I noticed was they did a thourough job cleaning all the equipment and surfaces used/touched. Working in dental before and my husband working in medical we noticed it and we're very impressed. Definitely recommend this place."
What Our Patients Say About Us
"Very good with our kids, staff was extremely nice and place was very well kept. What I noticed was they did a thourough job cleaning all the equipment and surfaces used/touched. Working in dental before and my husband working in medical we noticed it and we're very impressed. Definitely recommend this place."