How to Help Your Kids Master Flossing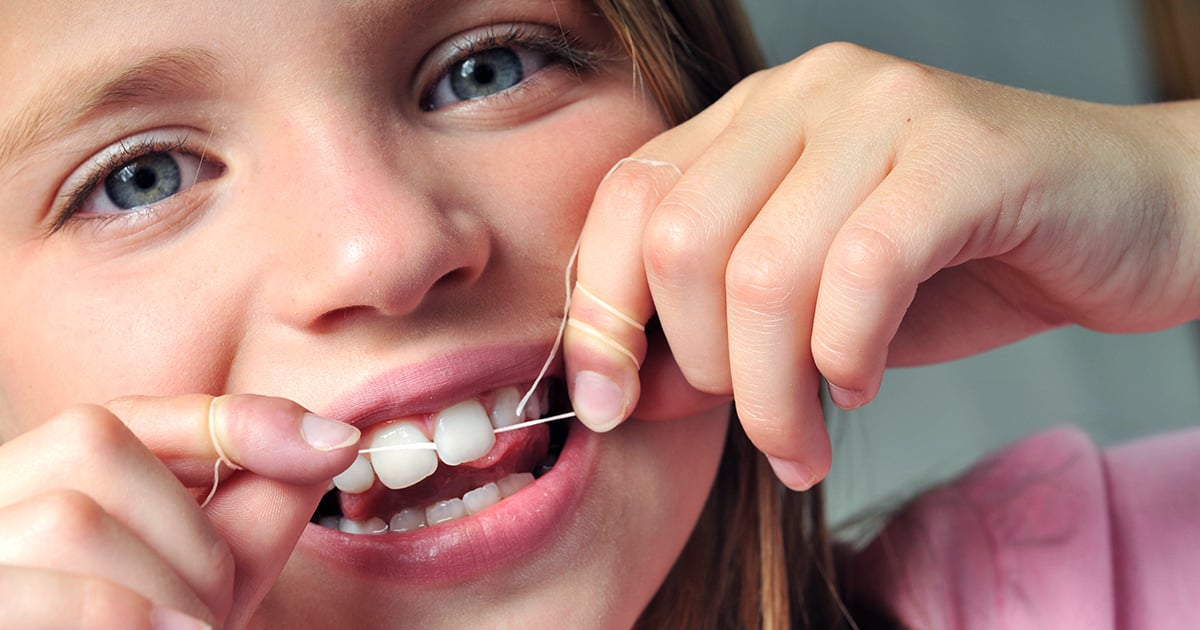 Using dental floss is essential for keeping a healthy smile throughout life. Flossing removes plaque and residual food in the spaces between teeth where a brush can't reach. As soon as two teeth touch each other, using dental floss should become part of your children's daily oral health routine. When they are coordinated enough to handle the floss easily, it's time to teach them how to floss teeth. Here are a few tips to help you get started.
Teaching Kids How to Floss Teeth
Start by selecting a soft, pliable dental floss that won't hurt your child's teeth or gums.
Remove about 18 inches of floss from the roll. It should be approximately equal to the length between your fingertips to your elbow.
Wrap most of the floss comfortably around one of your child's middle fingers. Wrap the rest around the same finger on your child's other hand. This finger will be used to collect the dirty portion of the floss as needed.
The floss should be taut, but be careful not to wind it too tightly. If your child's fingers turn blue or purple, release it and rewind it more loosely.
Show your child how to glide the floss between teeth with a gentle, back-and-forth rubbing motion.
As the floss gets closer to the gum line, show your child how to curve it into a C shape and slide it into the area just beneath the gum.
When it's time to move to the next space, advance the floss to obtain a clean portion. Repeat the process with each tooth.
Call us at to set up your appointment today.