Pediatric Dentists Examine Tooth Sensitivity in Children
Dec 17, 2015 - 11:12 AM EST
|
Posted under: General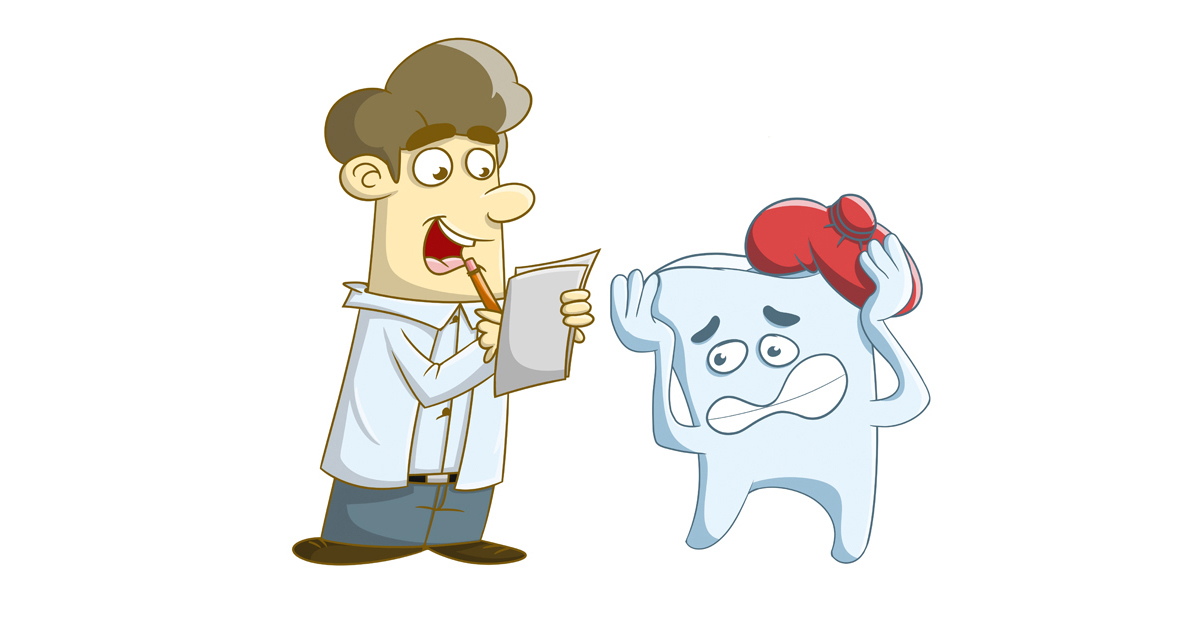 Have you ever felt a pang of pain when tasting something cold, hot, sour, or sweet?  This is called tooth sensitivity, and while it's distressing for adults, it can be even more disturbing for children who are shocked by these stinging sensations. Learn the cause of this tooth pain and how to ease the ache.
Sense Whether It's Sensitive Teeth or a Serious Problem
According to pediatric dentists, many kids suffer from sensitive teeth. Kids typically say that their tooth hurts, when it's really only sensitive. The way to know if they are facing a case of sensitivity or a different dental problem is to ask your child how long their pain persists. If your child's tooth only hurts when they encounter extreme temperatures but then the pain fades away, the problem is sensitive teeth. Kids with ongoing tooth pain have another dental problem and should see a kid's dentist immediately before it gets worse.
Causes of the Sore Subject
If your child's pain is due to sensitive teeth, you'll want to know the cause so you can find the right remedy. Pediatric dentists say that sensitive teeth in children is frequently caused by one of these issues:
Tooth Decay – This is the most common reason for sensitive teeth since decay damages a tooth and leads to cases of cavities.
Emerging Teeth – A newly-erupted tooth is naturally sensitive to food and air.
Dental Conditions – Children with misaligned bites or bruxism often experience chips, cracks, and breaks in their teeth, which are sensitive when touched.
Bad Brushing – Insufficient brushing can prevent your child from removing the plaque and bacteria that can cause tooth decay, while harsh brushing can wear away the tooth's enamel and expose the sensitive layer of dentin. That's why you must teach your child how to brush and floss correctly and completely.
Sinus Problems – Since the sinuses are so close to the teeth, many children with sinus issues or allergies also experience tooth sensitivity.
Once you understand what's causing the pain, take your child to see a kid's dentist to get the proper treatment and put a smile back where it belongs.
Call us at to set up your appointment today.
What Our Patients Say About Us
"Dr. Feldon and the entire office staff took wonderful care of my daughter's teeth these past two years. When we came to Dr. Feldon, my daughter had teeth on top of each other, one tooth directly behind her front teeth–an awful mess! But Dr.Feldon laid out a plan that was painless and effective. My daughter has perfect beautiful smile. And best of all–never a wait for appointments! I recommend this office highly!"
What Our Patients Say About Us
"Dr. Feldon and the entire office staff took wonderful care of my daughter's teeth these past two years. When we came to Dr. Feldon, my daughter had teeth on top of each other, one tooth directly behind her front teeth–an awful mess! But Dr.Feldon laid out a plan that was painless and effective. My daughter has perfect beautiful smile. And best of all–never a wait for appointments! I recommend this office highly!"