What to Expect During Your Family Dental Exam
Feb 5, 2016 - 09:02 AM EST
|
Posted under: General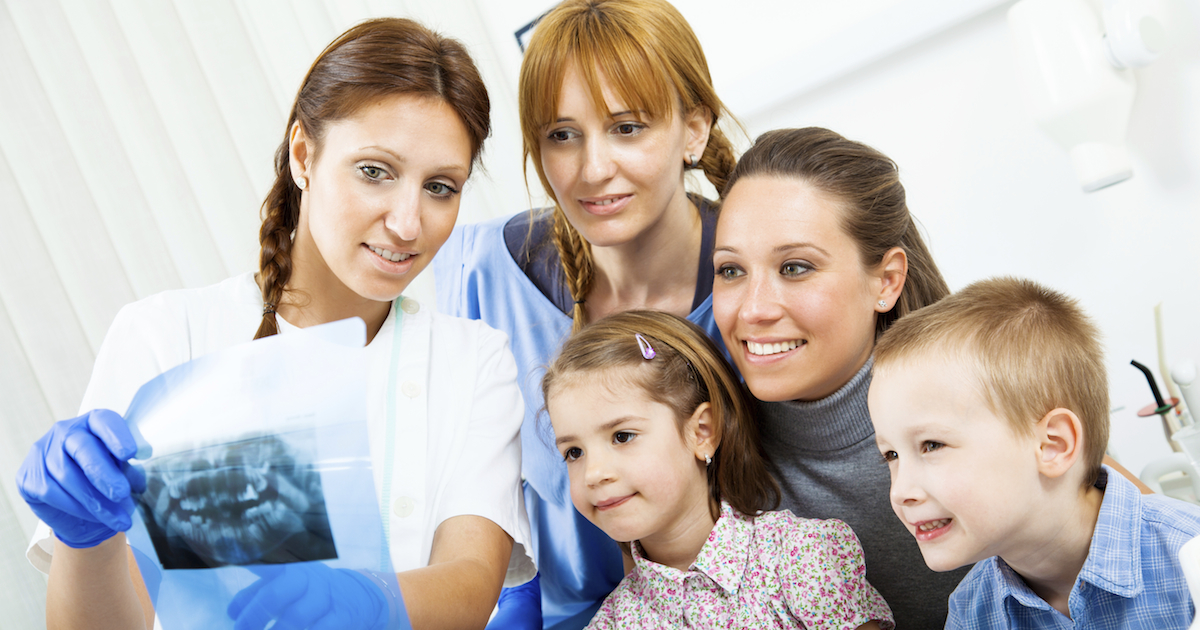 General dentistry professionals usually recommend scheduling routine dental exams and professional dental cleanings twice each year. If you have a history of periodontal problems, a weak immune system, or diseases like diabetes, you may need to see your dentist more often. The earlier dental decay and gum disease is discovered, the more easily it can be treated. Your twice-yearly exam gives your dentist the opportunity to detect problems before you can see any changes in your teeth or feel any symptoms.
What's Involved in a General Dentistry Comprehensive Exam
A comprehensive dental exam goes beyond checking for cavities and gum disease, and also analyzes your mouth, jaw, head, and neck. You are likely to receive a comprehensive exam if you are a new patient or haven't seen your dentist in a long time. X-rays will be taken if needed. Here are a few more things you can expect:
Your dentist will examine crowns, fillings, dentures, and bridges to ensure stability.
Your gums will be assessed for periodontal disease.
Your head, neck, salivary glands, and lymph nodes will be manually examined for signs of inflammation and tenderness.
Jaw function and temporomandibular joint health will be evaluated.
Your dentist will check for lesions on the soft tissues inside your mouth including your lips, tongue, cheeks, and throat.
Your dentist will determine if your teeth and jaw meet together properly.
The Best Family Dental Florida, Maryland and Virginia Resources
Family dental Florida, Maryland and Virginia resources can be found through online directories, phone books, and with recommendations from family and friends. If you can't remember your last general dentistry exam, find a great local dentist, and schedule a checkup today.
Call us at to set up your appointment today.
What Our Patients Say About Us
"My 6-year-old son had a great dentist. She was patient with him and he didn't feel a thing."
What Our Patients Say About Us
"My 6-year-old son had a great dentist. She was patient with him and he didn't feel a thing."