Why Children Must Start Seeing a Kids' Dentist at a Very Early Age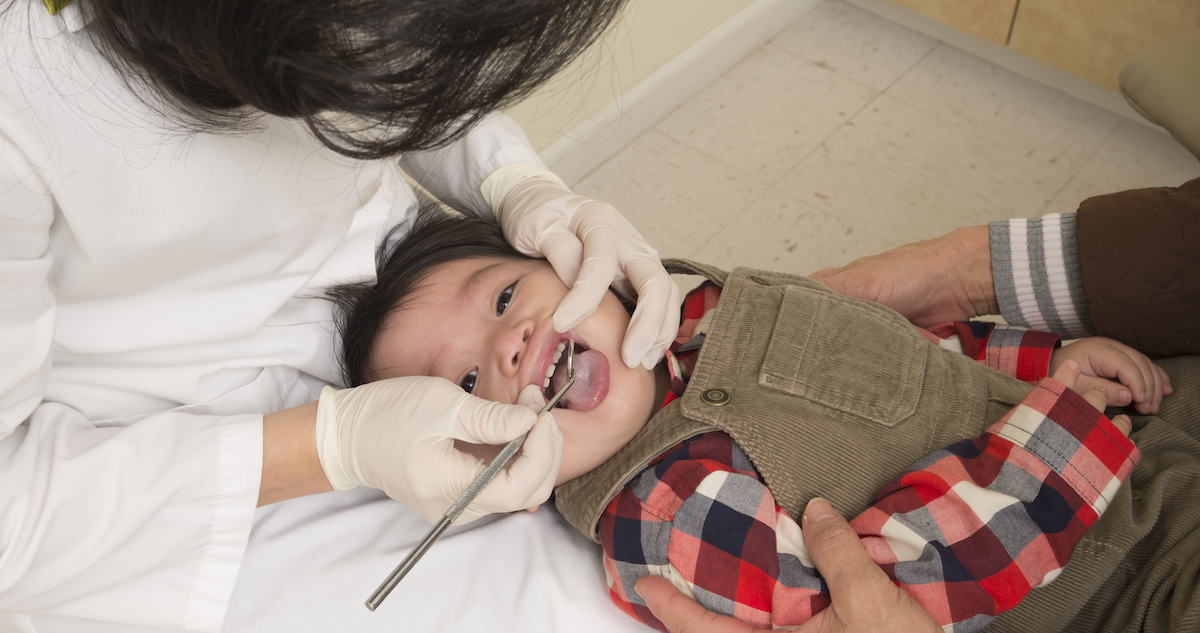 Good oral health is an essential part of a child's overall health, yet it's often overlooked or neglected in very young children. But a child's early oral health habits can affect their later dental development. That's why parents must get an early start with a pediatric dentistry specialist to prepare and protect their kids for a lifetime of good dental health. 
The Right Age for the First Appointment with a Kids' Dentist
Did you know that pediatric dentistry experts recommend that children have their first dental exam by the time they reach their first birthday—or as soon as their first tooth erupts? During the initial visit, the kids' dentist will assess the child's risk for dental problems and teach parents how to care of their child's dental needs. After this initial visit, children need to visit a kids' dentist twice a year for checkups and cleanings. This will allow the dentist to detect problems early and provide the proper dental treatments to ensure a healthy smile.
The Trouble with Tooth Decay
Since children are extremely susceptible to dental decay and infection, they need to visit a pediatric dentistry expert from the time they're very young. To protect a child's teeth from decay, the dentist may suggest placing dental sealants on the chewing surfaces of teeth to reduce their risk of decay. A dental sealant is a clear or tooth-colored substance that fills in a tooth's tiny crevices to keep decay away. Dental sealants are commonly used today because they've proven to be effective at protecting children's teeth.
The Danger of Dental Damage
When kids are involved in sports and other recreational activities, they run the risk of damaging their teeth. That's why children should always wear a mouth guard when they participate in these pastimes. A child can be fitted for a custom mouth guard at their pediatric dentistry practice or can find generic options in specialty stores. Parents of active children should ask their kids' dentist about a mouth guard to protect their child's teeth.
Call us at to set up your appointment today.
What Our Patients Say About Us
What Our Patients Say About Us