Orthodontics
When it comes to the appearance and health of children's smiles, orthodontic care is essential. In fact, early orthodontic care can do more than just improve the look of your child's smile. Straight teeth are easier to brush and floss, and are less likely to develop gum disease or tooth decay.
What Is an Orthodontist?
Orthodontics is a specialized field of dentistry that aims to diagnose, treat, and prevent dental irregularities. This includes crooked teeth, misaligned bites, and other conditions that affect the look and function of the face. A childrens orthodontist has completed several years of training in addition to dental school, allowing him or her to successfully correct dental irregularities in children and teens.
What Does an Orthodontist Do?
A pediatric orthodontist aims to improve the look and function of a child's smile by employing a variety of devices and treatments. Orthodontists are responsible for fitting fixed devices like braces, which use gentle pressure to move teeth into the proper position. When your child visits an orthodontist, he or she will receive a thorough bite and teeth assessment. Then, the orthodontist will determine which treatment will best enhance your child's smile.
How Much Do Children's Orthodontics Cost?
Every child faces unique orthodontic challenges, so the cost of care will vary from person to person. Typically, the cost of treatment will depend on the severity of your child's condition and how long he or she will need to wear braces. At our practice, we understand that orthodontic kids treatment can put a strain on your family budget. We offer a variety of financing options that can help make the cost of treatment affordable.
What Is Orthodontic Treatment for Children?
There are several different types of appliances used to correct alignment and bite issues in children. Treatment options include fixed devices like braces, and removable devices like retainers and clear aligners. Unlike devices used in the past, today's orthodontic devices are much smaller and lighter, and can even show less metal. Your orthodontist will work closely with you and your child to determine which treatment option is best.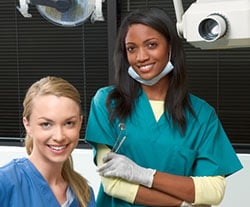 At Main Street Children's Dentistry, our dentists specialize in the orthodontic needs of children and teens. Each pediatric orthodontist at our practice has completed additional training beyond dental school, which allows him or her to create customized treatment plans that suit your child's needs. Please call us to learn more about our skilled dentists and children's orthodontic services.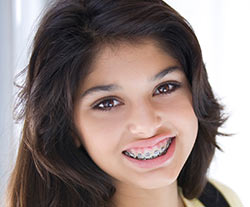 A properly aligned smile is possible no matter what your child's age. We offer state-of-the-art pediatric orthodontics that can correct your child's smile as quickly as possible. Call us today to learn more about our extensive orthodontic services.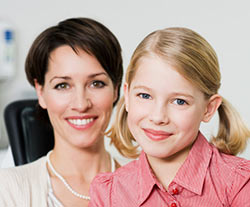 With orthodontic care from our children's dental office, your child can experience the benefits of a healthy, properly aligned smile. Please give our office a call to schedule a consultation with a pediatric orthodontist. You can also use our convenient online service to request an appointment. We look forward to meeting you!